I am delighted to welcome you to the official website of St Fergus Parish, Forfar, which also includes St Anthony's, Kirriemuir, in the Catholic Diocese of Dunkeld, Scotland. In addition to providing information you might need about our parish, it will provide vital information on socio-cultural and religious events that take place around us and useful links to the Church and wider society. I hope that you will find it useful and informative.
Rev. Dr. Tobias O. Okoro Parish Priest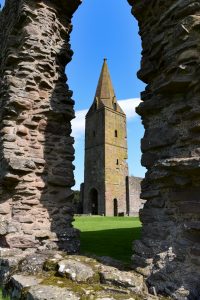 Fergus, was a Pictish Bishop, so it is generally considered he was from the north east of what is now called Scotland. In the Aberdeen breviary he is called Fergustian and "he occupied himself in converting the barbarous people." He is thought to have trained in Ireland or the south of Scotland, possibly both.
Known in the Irish martyrologies as St Fergus Cruithneach, or the Pict, the Breviary of Aberdeen states that he had been a bishop for many years in Ireland when he went on a mission to Alba with some chosen priests and other clerics. He settled first near Strageath, in Upper Strathearn, in Upper Perth, and erected three churches in that district. The churches of Strageath, Blackford, and Dolpatrick are found there dedicated to St Patrick. He next evangelized Caithness and established there the churches of Wick and Halkirk.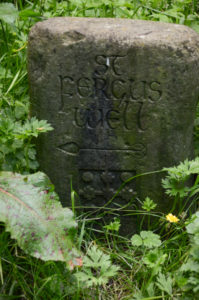 The church Fergus built at Glamis would have been in the Celtic "mud and wattle" style, not far from the present kirk. He may have been the Fergustus Pictus who went to Rome in 721, but such a contention relies solely on the similarity of a common name. He died about 730 and was buried at Glamis, Angus, where the recently restored St Fergus' Well can be visited. The village church at Eassie is dedicated to St Fergus; the noted Pictish Eassie Stone has been moved to that church.